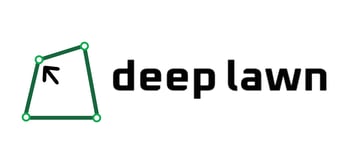 Deep lawn uses machine learning and geospatial data to automatically map out
and calculate your customer's lawn, estimate your prices, and accept payments through your website. All while you sleep.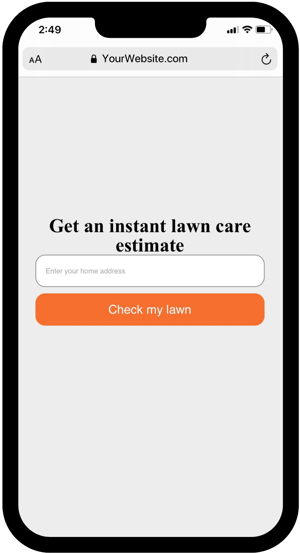 Step 1
Visit your website
With Deep Lawn's widget on your website, your customers can search their address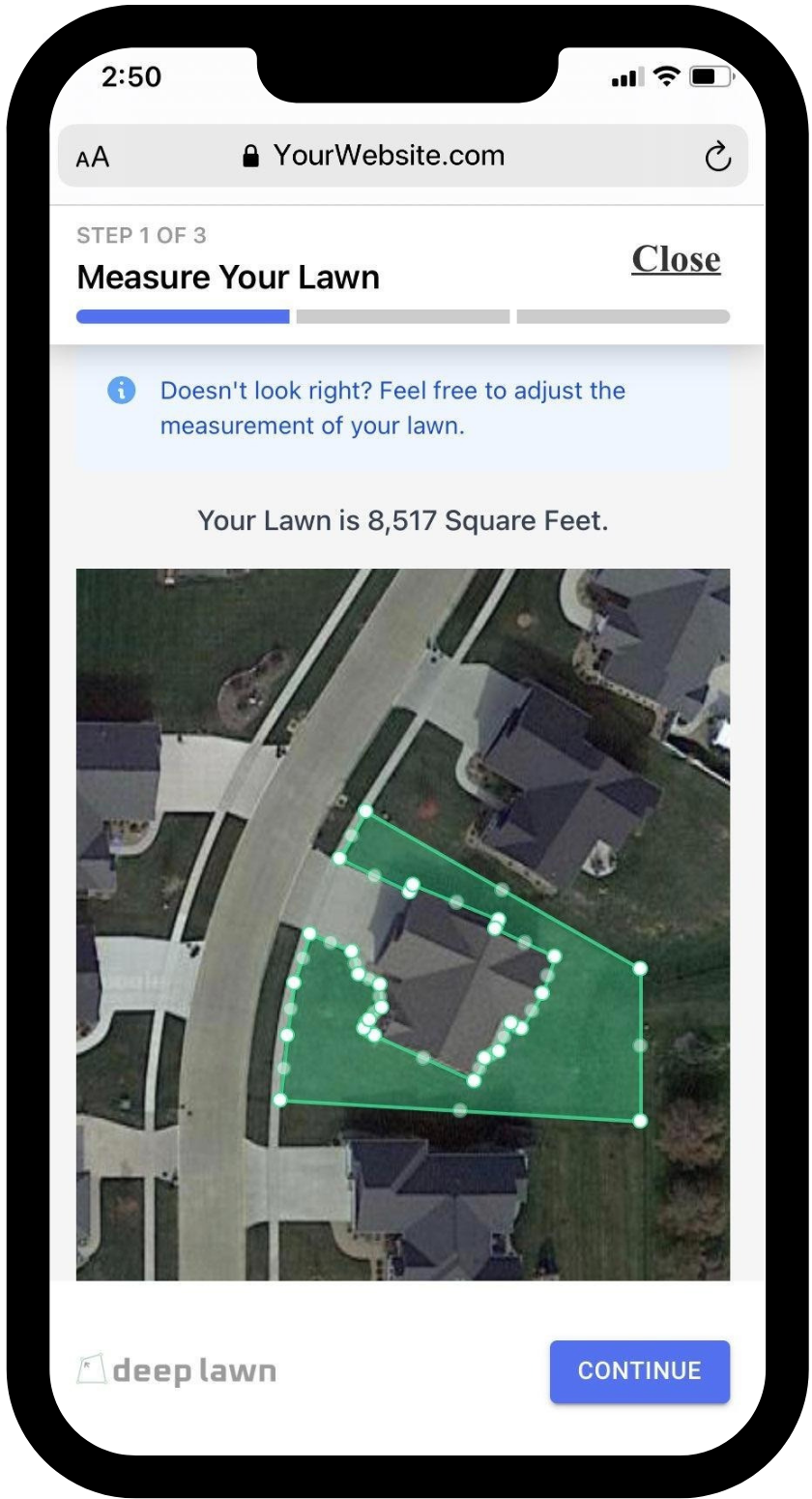 Step 2
Review Measurement
Your customers review the lawn measurement and make adjustments as needed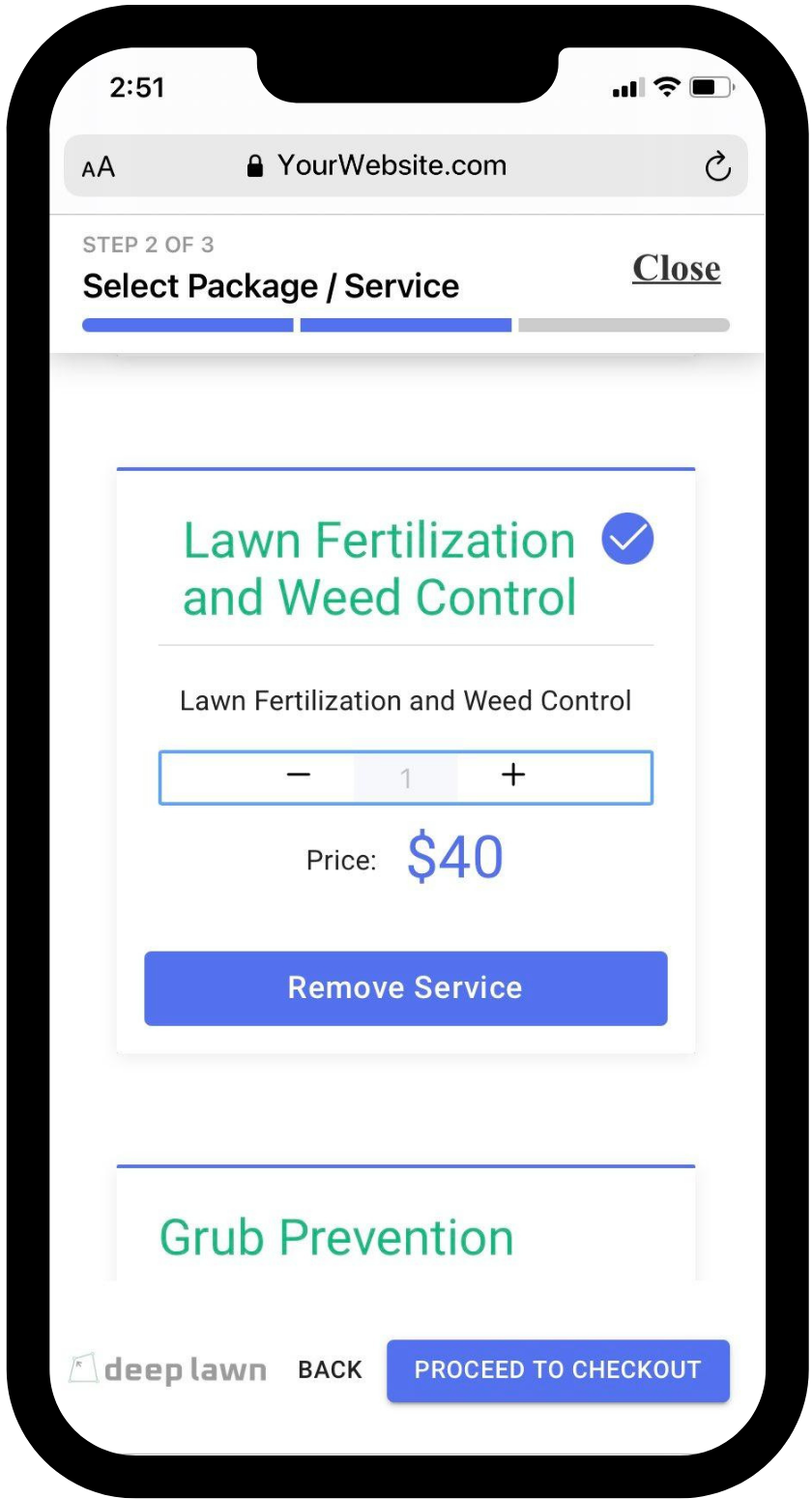 Step 3
Select Services
Your customers can review your services specific to their lawn and select purchases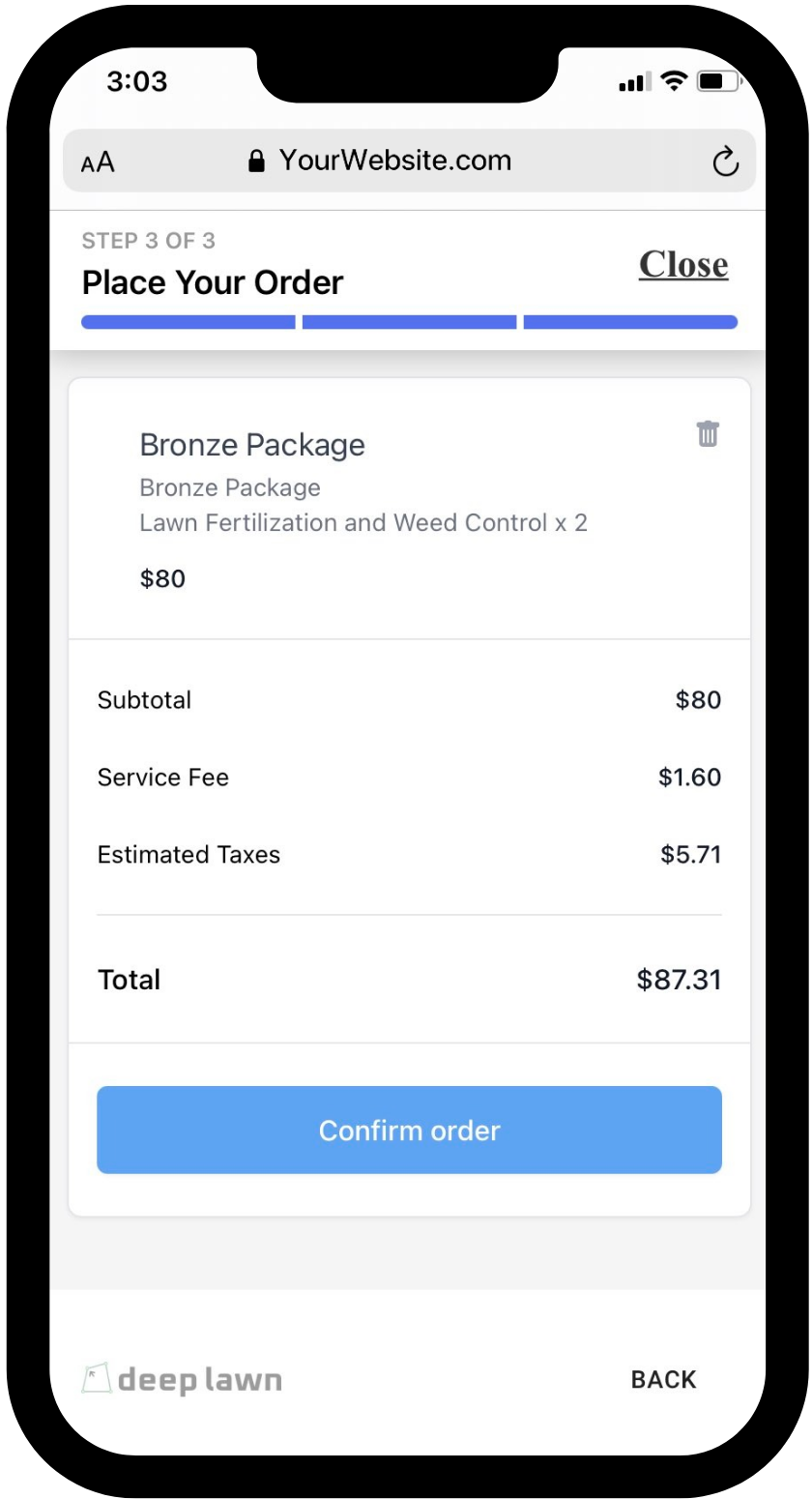 Step 4
Checkout & Pay
Customers review their purchase, enter their information, and pay!
Join today to get access to this perk.